Case Study - Shannon
Manufacturing Engineer

WES Ltd
What does an average day look like for you?
My day consists of performing mechanical duties. I manufacture cabinets and internal circuits for chemical dosing systems. I interpret the design drawing of the system, check the requirements and then create, install and commission the internal mechanical elements. This can involve positioning pumps, valves and dosing units, cutting and preparing both plastic and stainless steel pipework, installing compression fittings, and pressure testing. I may need to use lathes to do milling and turning when making or adjusting any of the components. I also do hot torch work when manufacturing the external plastic cabinets that contain the system.
What personal qualities do you think are important to do your job?
In order to do the job you need to be able to interpret the drawings and the requirements needed. So you may need to think creatively as each cabinet is bespoke to the customer's needs. You need to be precise in your working and be able to think outside the box.
You also need to be motivated and never stop being curious!
How did you first become interested in Engineering?
When I was younger I helped my Dad out fixing push bikes amongst other things and enjoyed the challenge of problem solving. This made me think that perhaps engineering would be a good career path.
Why did you choose to do an apprenticeship?
I wanted to gain experience within the engineering sector. Learning while working on the job made sense as I earn a wage doing something that interests me. I would recommend it because I enjoy it and my passion for engineering has grown.
Download Shannon's case study: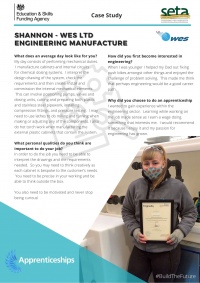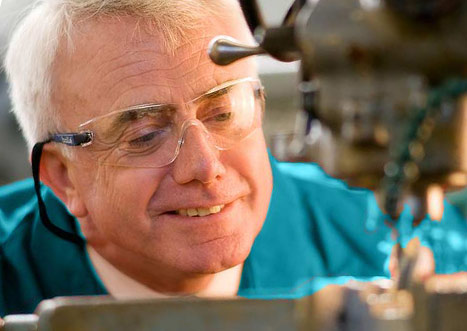 Employers - Find an Apprentice
SETA help you recruit the right person to choosing the appropriate qualifications and supporting you throughout the Apprenticeship.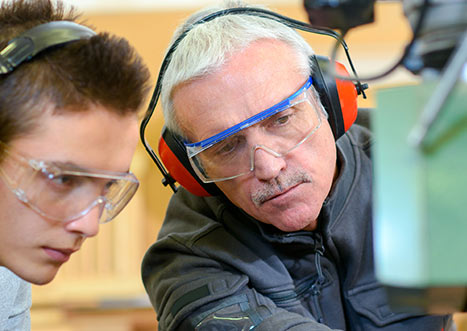 Wide Range of Courses
SETA offer a wide range of courses for industry including adult courses. Find out how we can help you by following the link below.