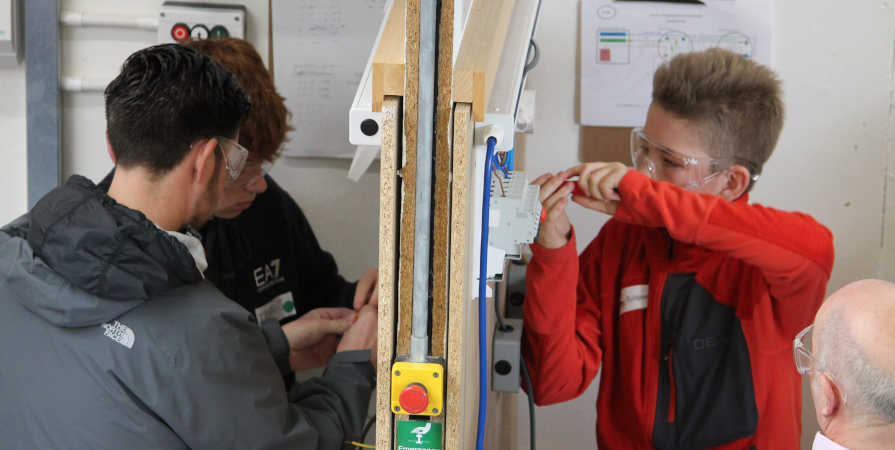 Meet the Employer
Engineering Apprenticeship Jobs Fair
Tuesday 6th February 2024 5-7pm
Who should attend?
~ Aimed at Year 11, Sixth Form (Yr 12/13) students
~ Anyone that is thinking of a career in engineering
So whether you'll be a school or college leaver, or just thinking about a change in your career, this open evening is for you!
Anyone under 18 will need to be accompanied by a parent or guardian.
Why attend?
~ The evening will provide the ideal opportunity to meet and chat to employers about some of the amazing opportunities available
~ Ideal time to do some research about the employers before you make an official application to them in the New Year
~ Find out about up and coming apprenticeship vacancies for September 2024
~ Speak to current apprentices about what life is actually like as an apprentice
~ Learn what an average day looks like for an apprentice
~ Find out how to apply
~ Speak to SETA staff about your options and what you need to be an apprentice
Where's it taking place?
The Apprenticeship Centre, Southampton Engineering Training Association
First Avenue, Millbrook, Southampton, SO15 OLJ
Book now
REGISTER YOUR PLACE. This link will take you to a separate form to complete. Places are limited so book today!
Further Info
From January 2024 the employers that we support will steadily be going live with their vacancies for engineering apprenticeships. Some of the employers that we work with will be there on the evening with their live (or imminent!) vacancies. Come along to find out more!
Pop along to our Apprenticeship Vacancies page regularly to check for any new opportunities. Make sure you don't miss out!
Follow us on Facebook, X (formerly Twitter) or LinkedIn to see all the latest updates from SETA, including general life at SETA, what are apprentices are up to, and of course the latest vacancies!