SAFEGUARDING
Making sure students are safe while they study with us is important at Southampton Engineering Training Association. We have a secure site with CCTV and a secure computer network. Students have said that they enjoy their studies and feel completely safe. Southampton Engineering Training Association has a Safeguarding Team which works to ensure that you are safe at Southampton Engineering Training Association, at home and at work during your time with us. From time to time something could happen in any part of your life which threatens your safety or wellbeing.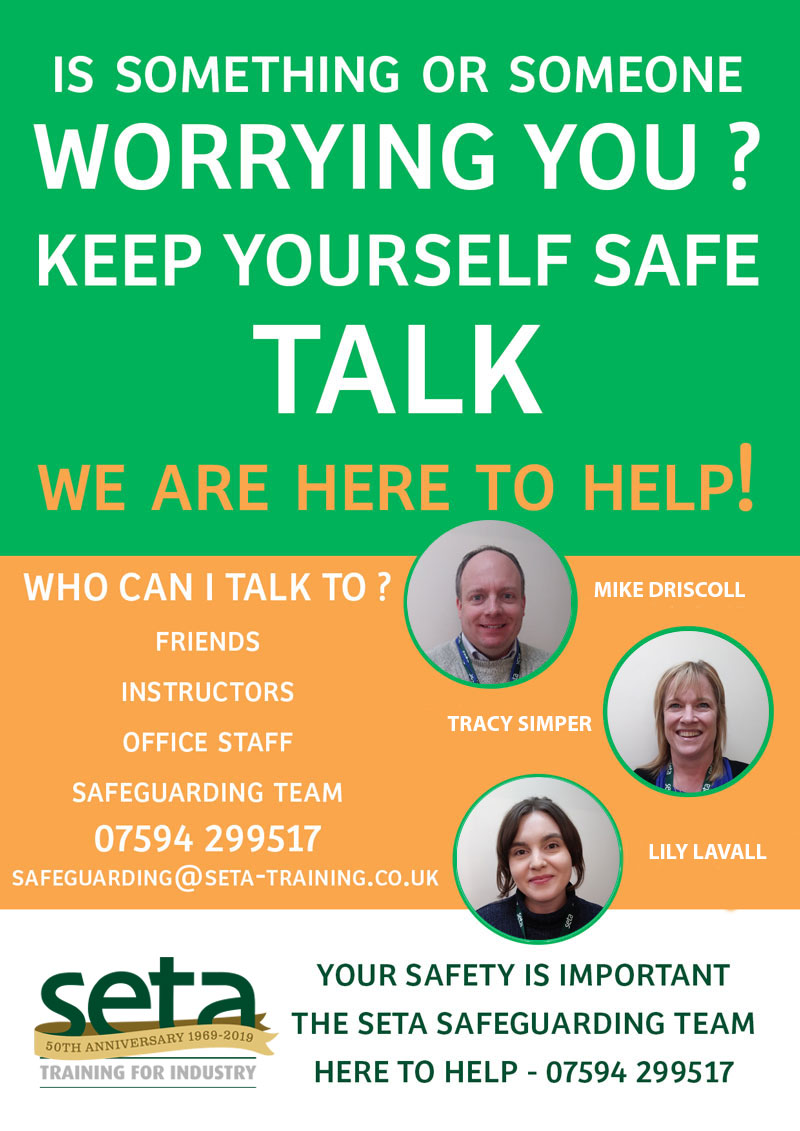 If you think you are being (or have been) the victim of cyberbullying,
What can you do?
There are a number of support agencies and websites available offering advice on how to deal with Cyberbullying - here at Southampton Engineering Association you have access to the Safeguarding Team and they can offer confidential and practical advice on a range of matters, including cyberbullying.


You can also help yourself by taking some simple precautions.